This listing has been marked as closed.
Business Description
This business is working in the following industry: Buffets.
Industry
Restaurants

»

Buffets

;

Cafes
Engaged in:
Cafes, Breakfast and brunch, Buffets, Restaurants and mobile food service activities
Questions & Answers
Q1
Where is Rabbithole located?
Rabbithole is located at
203 Jervois Rd, Herne Bay, Auckland 1011, New Zealand, Auckland Region
.
Q2
What is the web address (URL) for Rabbithole?
There is no website listed for Rabbithole, but you can find Rabbithole on .
Similar Companies Nearby
Rabbithole
203 Jervois Rd, Herne Bay, Auckland 1011, New Zealand
Businesses in Postal Code 1011
Businesses in 1011: 1,892
Population: 13,994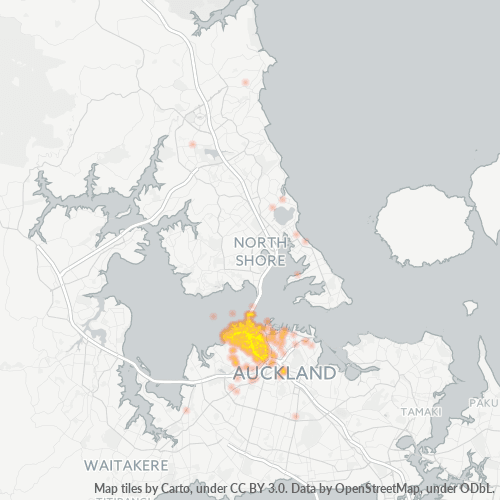 Categories
Shopping: 24%
Restaurants: 17%
Professional Services: 15%
Other: 43%
Price
Moderate: 49%
Inexpensive: 29%
Expensive: 18%
Very Expensive: 4%
Other: 0%
Neighborhoods
Freemans Bay: 20%
Grey Lynn: 10%
Herne Bay: 10%
Ponsonby: 50%
Other: 11%
Stats and Demographics for Postal Code 1011
Gender
Female: 51%
Male: 49%
Other: 0%